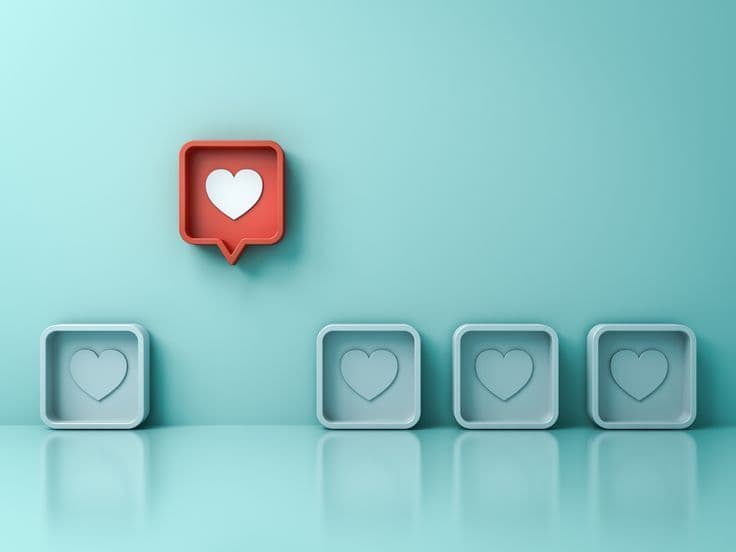 When the pandemic first hit, almost every brand was forced to re-evaluate its marketing strategies. It was an unsettling moment for anyone involved in advertising. No one knew exactly how this would all pan out, nor how much this would impact consumer spending behaviors. Then after a few months of pulling back on spending, a massive tailwind hit the eCommerce industry fueling major dot com and direct-to-consumer (DTC) sales.


The pandemic-fueled rollercoaster ride continued in 2021 due to challenges created by pent-up demand, massive growth, and sweeping privacy changes.



What is happening?
Privacy legislation and technology shifts have impacted nearly all aspects of digital marketing performance. For instance, brands have less visibility into conversion tracking. In fact, following iOS 14.5+ adoption, Facebook advertisers lost visibility into up to 45% of tracked conversion events. Every digital-forward brand has been impacted by this. This isn't a one-time event or a blip on the digital marketing timeline. There will be multiple waves of data privacy changes that will make it difficult for brands to reach their target audience.

In fact, as Adweek recently detailed in their coverage of Apple's iOS 15 rollout, Apple has continued to introduce features that limit advertiser targeting capabilities. This comes on the heels of sweeping changes introduced with iOS 14, which allowed Apple device users to opt out of third-party ad tracking, signaling the beginning of the end for third-party data tracking.

Additionally, App Tracking Transparency across devices and platforms like Facebook and Google is leading to drops in ad spend and jumps in the need for more creative and transparent digital strategies. Meanwhile, Q3 earnings from Facebook are in and it tells a story of tension between revenue growth and long-term challenges Zuckerberg and team are facing. While revenue has increased 35% year-over-year (well above analyst Q2 predictions), executives warn that consumer attrition and targeting capability restrictions could take years to solve. Additionally, SNAP took a revenue hit in Q3, which negatively impacted Facebook's stock performance — all due to the continued impact from iOS 14.

While this may spell out danger and risk for some brands, we've watched industry leaders thrive because they are willing to adapt and take bold steps to grow and make the most of the new reality.

In this post, we'll take a look at three strategies for thriving in our current era of digital reckoning.



3 Strategies for Weathering the Unpredictable
1. Rethink your media mix.
The same customer acquisition efforts and platforms that drove pre-pandemic and pre privacy-first legislation will not be enough to fuel future growth. Innovative brands are evolving to the media mix of the future.

There is no shortage of precedent for this type of shift in the media landscape. YouTube grew to generate as much revenue as the streaming giant, Netflix, and more recently, TikTok has surpassed YouTube when it comes to the number of hours of video users consume. App Annie reports that time spent on TikTok is up 325% year-over-year, which means it's now beating Facebook in terms of hours spent per user per month. These were sudden shifts that happened over the course of months, not years.

A perfect example of rethinking media comes from a popular streaming service that experienced a major boom during the pandemic. They saw the looming changes from data privacy and acted quickly diversifying their channel investment with a multi-pronged approach to expanding their media mix.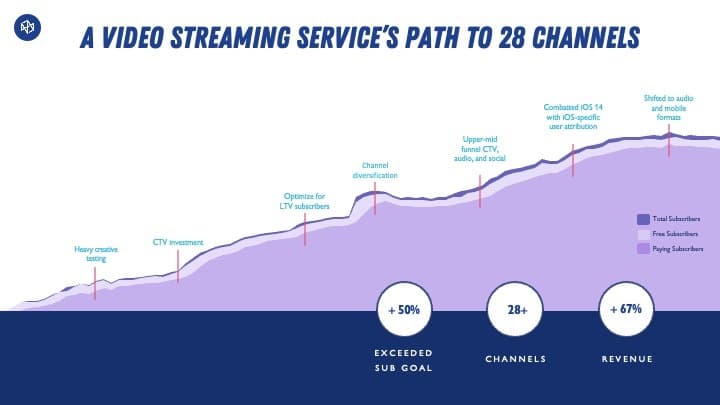 The streaming service started with heavy creative testing and production to ensure they had assets optimized for a wide spectrum of digital media platforms—from Snap to Hulu, all the way to Instagram Stories. They came out of the gate testing a lot of creative on a lot of platforms.

Then they quickly invested in CTV based on the data highlighting where and how their ideal audience was consuming content. This led them to quickly take a closer look at lifetime value of subscribers and shift ad dollars towards more profitable acquisition channels.

The diversification now includes investing across Roku, TikTok, Digital Out-of-Home (DOOH), and much more. The streaming service is now acquiring new users from 28 channels which has minimized the impact of iOS updates while futureproofing their advertising efforts.


2. Lean into marketplaces and social commerce.
The ability to deliver highly personalized ads has been impacted by data privacy concerns and a rapidly-changing consumer behavior trajectory. Brands are finding real-world success by expanding their efforts to as many digital shelves as possible through marketplaces. According to recent estimates, online spending accounted for nearly a quarter of all retail sales in 2020 and Amazon accounted for more than a third of all eCommerce in the US alone.

Brands all over the spectrum are making critical investments in marketplaces and social commerce platforms. For instance, Madewell has a '"Labels we love" tab on their website, which links to their own digital marketplace full of drop-ship products. Best Buy, one of the top 10 eCommerce brands in the US, is experimenting with digital and physical marketplaces—blending on and offline aisles.

At New Engen, we are bullish on marketplaces and social commerce because we have seen a clear symbiotic benefit for advertisers. Big retail brands are making marketplace advertising investments and seeing early wins. Brands will continue to see targeting capabilities diminish, so product distribution will become an even more critical lever to pull that will drive the adoption of marketplace offerings.

On the publisher side, we are seeing heavy investment in social commerce on a global level. Social commerce is now a more than $200 billion opportunity in the China market alone.

Facebook has already invested in Facebook Shops that allows brands to build catalogs of their products with purchase links, allowing users to purchase on the retailer's site, or directly on Facebook. Instagram shopping goes a bit deeper, allowing the same shopping experience as Facebook Shops, but allowing brands to add a dedicated Shop button in the user navigation bar. Instagram also includes a "Drops" feature that lets brands announce when a new product is released to help build buzz, release exclusive limited-edition products, and more.

Pinterest has entered the social commerce game with 'buyable pins,' a shop tab that appears in search, a shopping list that saves shoppable pins, and alerts users when prices have changed or when new products are available. TikTok has even launched in-app shopping experiences as recently as August of this year.

The big idea is that marketplaces and social commerce platforms represent a huge opportunity for eCommerce brands in the future. In fact, Forrester Consulting ran a survey that found 76% of US consumer product marketers believe the growth of their business depends on retail media advertising.


3. Get uncomfortable with your content.
Finally, brands need to get comfortable with discomfort when it comes to executing content. This means challenging your own beliefs about your brand and how you think about it. This may mean throwing your brand guidelines out the window to take advantage of exciting opportunities to innovate. Innovation means showing up on the right channels with engaging creative and influencer-driven content. We've worked with hundreds of brands, and those that have had the greatest performance have been bold enough to step out of their comfort zone.

There are 3 critical reasons why brands need to approach their content differently.

Signal Loss - iOS 14 (and now 15), privacy changes, and the impending cookiepocalypse are making it increasingly difficult to break through. Algorithms can't do all the heavy lifting anymore. You must be proactive with creative development to test and learn more about what will perform (spoiler alert: it might not always be the content that you love).
Consumers are more demanding - Brands now have to deliver more customized, authentic creative content for specific platforms. A set-it-and-forget-it approach can make your content seem irrelevant as soon as it's released. More brands are leaning into the micro- and nano-influencer trend to position their products authentically across channels like TikTok, Snap, and Instagram. A Linqia report reveals 90% of US marketers want to work with influencers with smaller, engaged audiences (5k to 100k followers).
Multi-channel creative execution wins - Brands who showcase compelling creative concepts across multiple channels emerge as winners—even when the market is difficult.
Thinking creatively and challenging brand boundaries leads to faster breakthroughs. You want to be memorable, so do something memorable.



Be bold.
Bold, innovative brands—including many of our client partners—are making strategic moves that allow them to be agile, adaptable, and bold in their markets and industries. They're also incorporating the importance of understanding people, identities, and human behavior. As a result of research, innovative strategy, and external partners these brands are growing despite macro and micro market influences.



At New Engen, we're obsessed with helping our clients realize growth opportunities found in making bold, winning moves founded in insight, data, and deep collaboration.