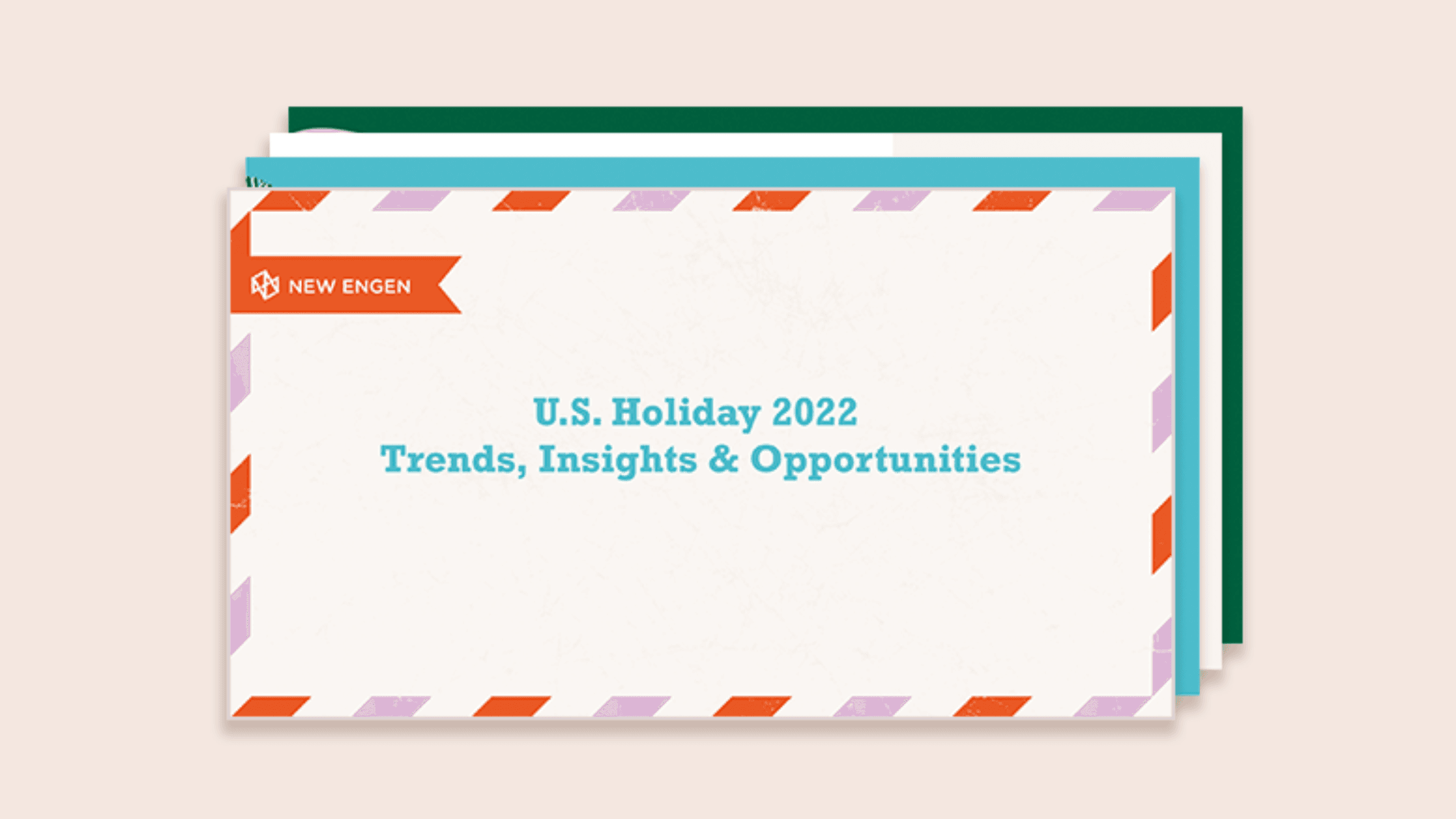 SEATTLE, WA - Have you heard? The holidays are here now. We have officially entered the 2022 holiday season. Retailers, brands, and consumers are all gearing up for the 2022 holiday season earlier than ever before despite rising costs of inflation. We're not saying put down your PSL just yet, but you need to build your plan for Q4 now to get ahead.

The holiday season in 2021 was like none before. We learned that digital marketers need to stay agile to jump obstacles like COVID restrictions, supply chain issues, and shipping delays. Consumers shopped from the heart with a boost of ethical "giftspiration," brand loyalty changed as consumers "shop hopped," and blended, mobile-forward shopping experiences became the consumer ask and the brand answer.

As we explore this expanded season, we see the consumer and brand landscapes changing. One thing is for sure, shoppers are eager to spend in Q4. The holiday shopping season is a competitive time for brands and retailers—and it's more important than ever that they're dialed in on what consumers want and how they're purchasing.

Omnichannel strategies, new payment options, more ways to search and shop via social media, and the concerns of frugal shoppers are all impacting shifts that must be considered. Digital marketing approaches that incorporate the guidance we have outlined will be more prepared to succeed in the dynamic holiday shopping marketplace.

In it we:

Dive into the top 3 trends impacting consumer behavior
Explore tactical and strategic actions brands can take right now
Outline a holiday strategy to fuel growth well beyond the holidays

Download our 2022 holiday guide now.

Still have questions about how to get ahead this holiday season? Reach out to learn more.

About New Engen
New Engen is a performance marketing agency helping brands find breakthroughs to unlock and accelerate growth. Born digital, tech-forward, and performance-driven, we lean on a data-driven, agile approach to marketing strategy and creative development to help brands outpace their competitors and stay ahead of the ever-evolving digital ecosystem. New Engen is based in Seattle with offices in New York, Los Angeles, Charlotte, and Charlottesville.